This section of road along County Road 17 and Interstate 5 near Redding, Calif. is where Sherry Papini, a 34-year-old wife and mother was found early on Thanksgiving Day.   (Andreas Fuhrmann/Record Searchlight via AP)
(NEWSER) – The family of the missing California woman found alive on Thanksgiving has a lot of thanks to give. "We are overwhelmed with joy over how supportive everyone has been to bring us together as a family again," Sherri Papini's sister told reporters Friday, per KCRA. "Everyone's tireless efforts has made our family whole this Thanksgiving. We cannot thank you enough." Papini, a mother of two young children, disappeared after going for a jog Nov. 2. Police say she was kidnapped and was reunited with her family Thursday after her captors dumped her near Interstate 5 in Yolo County, where she was able to flag down a passing car.
Papini had been chained and beaten by her captors, according to police audio obtained by the Sacramento Bee. The California Highway Patrol "is on scene and advised that she is chained to something," a radio dispatcher told a responding officer. "CHP is advising that she is heavily battered." Police say they are searching for two armed Hispanic woman in a dark-colored SUV. A motorist who called police after seeing Papini by the roadside tells the New York Daily News that the woman she glimpsed in the dark appeared terrified and was waving a piece of fabric up and down. "I realized if she was that close to getting hit—willing to be that close to freeway traffic—she must really need help," the driver says.
This section of road along County Road 17, seen from the Interstate 5 overpass near Redding, Calif., is where Sherry Papini, a 34-year-old wife and mother was found on Thanksgiving Day.   (Andreas Fuhrmann/Record Searchlight via AP)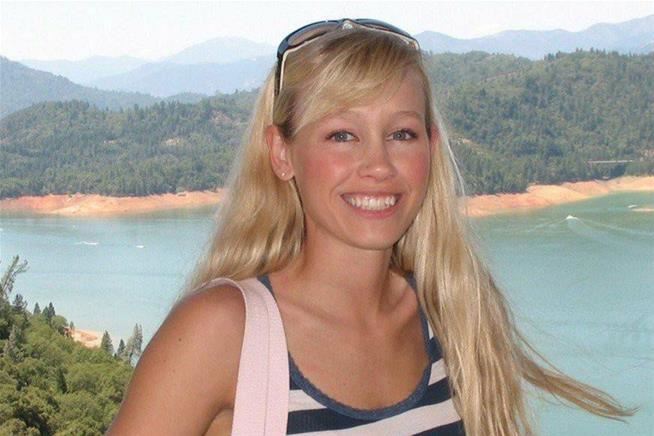 Sherri Papini.   (Shasta County Sheriff's Office)
newser.com