LeBron shows off Lakers gear for first time
Next month's media day will provide a chance to see every player who switched teams in the offseason don their new jersey for the first time.
No need to wait for LeBron James.
.@KingJames rockin' the Purple & Gold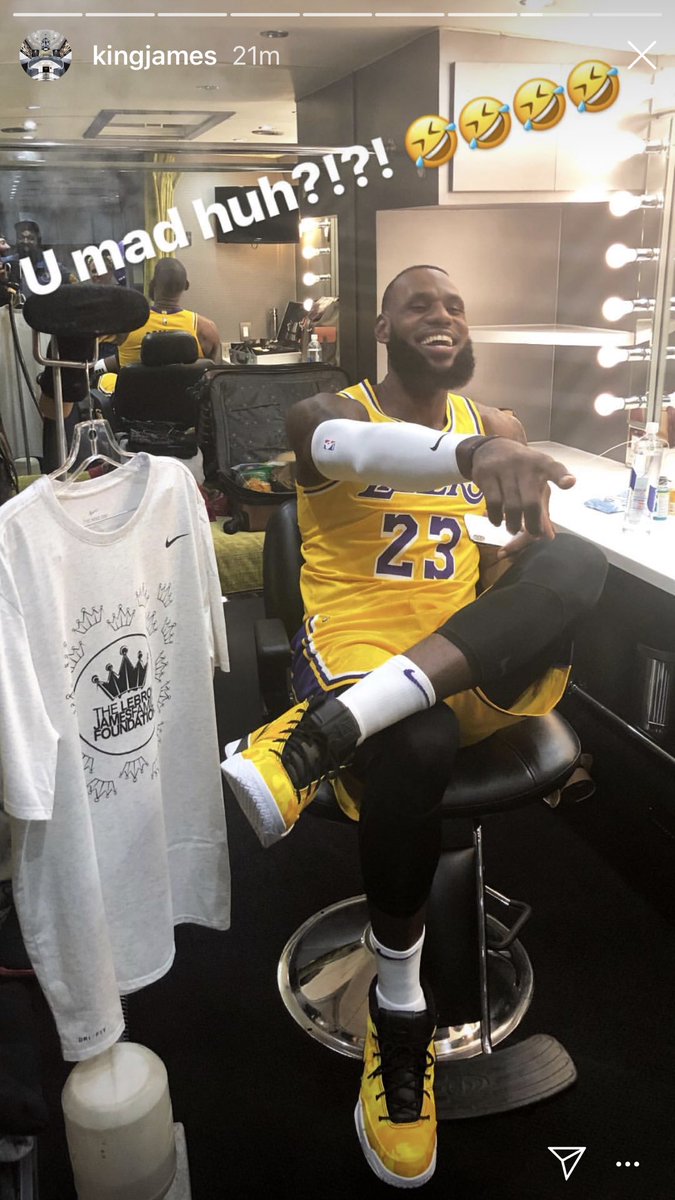 The Los Angeles Lakers' new acquisition is wearing the third team jersey of his career and is all smiles in doing so. James made the decision shortly after the start of free agency to leave the Cleveland Cavaliers and sign a four-year deal with the Lakers, who recently unveiled new jerseys for the 2018-19 season.
The Lakers' first game of the new campaign was also announced as James will make his Lakers debut in Portland on Thursday, Oct. 18 (TNT, 10:30 ET).
NBA.COM