There have been plenty of special moments throughout the Los Angeles Lakers' 2015-16 season and the Kobe Bryant farewell tour in regards to tributes, final matchups with friends and foes, and so on. However, one of the best parts has been seeing the interactions between Kobe and his peers.
Friday night after the Memphis Grizzlies smacked the Lakers in a game that Bryant was out of action to get some rest and heal some of his ailments, Bryant gifted a pair of Kobe XIs to Grizzlies veteran Tony Allen. Along with the autographed pair of sneakers, Kobe also delivered a message with extremely high praise of Allen, calling him "the best defender he's ever faced":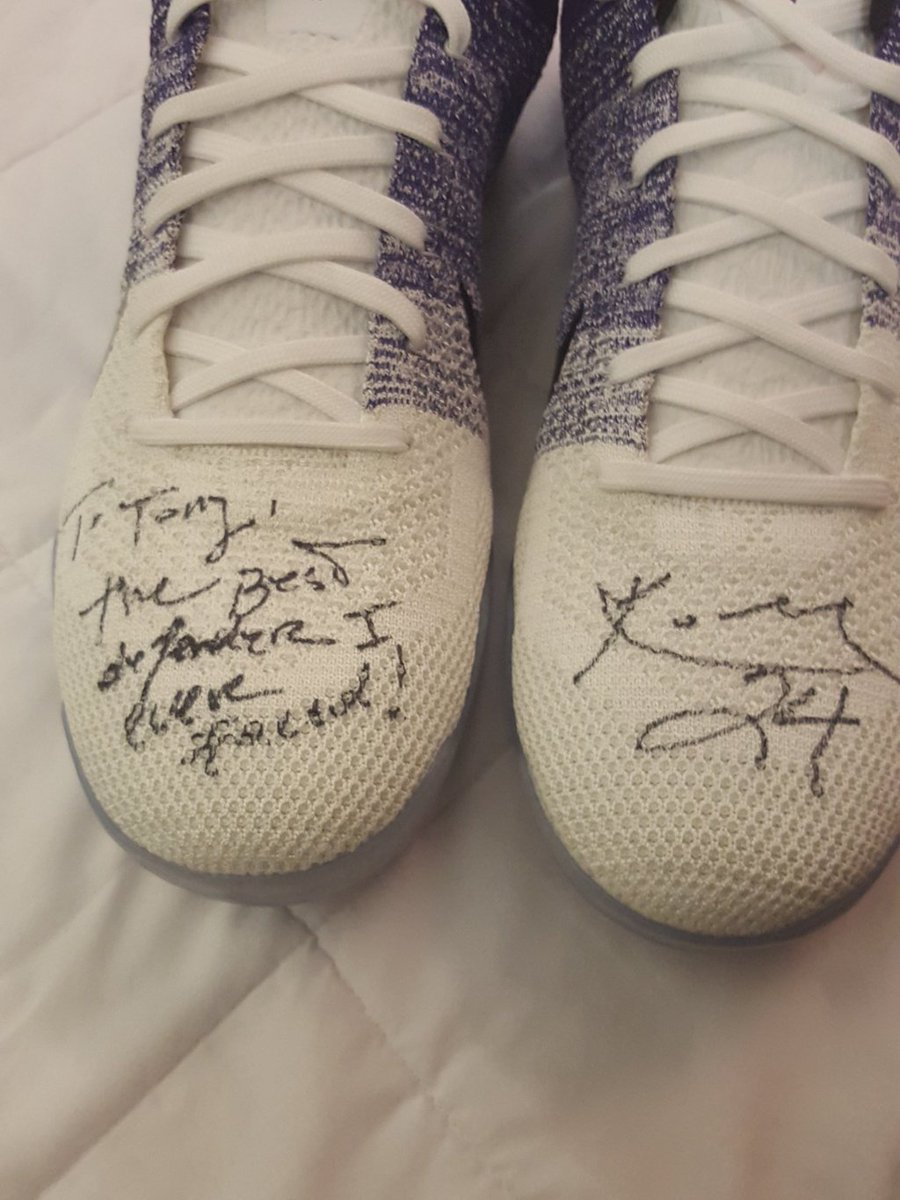 Considering that Kobe has been in the league for 20 years and seen generations of players come and go throughout his time with the Lakers, that's a pretty heavy statement and Allen should undoubtedly be honored. Sure, Allen has always been a player that's been respected for his defensive abilities in the NBA, but to have an all-time great like Kobe hand him the title of "best he's ever faced" has to mean something to the Grizzlies wing personally.
The Lakers season and thus the Kobe Bryant farewell tour are coming to a close far too quickly with only 22 games remaining in the regular season. While there is a career worth of moments from Kobe that Lakers fans are going to remember and cherish, it's moments like this one with Allen that the players are going to remember most fondly.