Internet swears dog's ear looks exactly like President Trump
CBS Local — Many people have claimed to have seen the faces of famous people, like Elvis or Abraham Lincoln, in their food over the years.
A woman in Great Britain says she's found the face of Donald Trump, but it wasn't found on a piece of toast; she found the 45th president in her dog's ear. Jade Robinson says her friend noticed the resemblance after she took the pictures for her vet, believing her two-year-old beagle had an ear infection.

Viral picture: Woman says her dog's ear looks like President Trump's face http://bit.ly/2A06qK1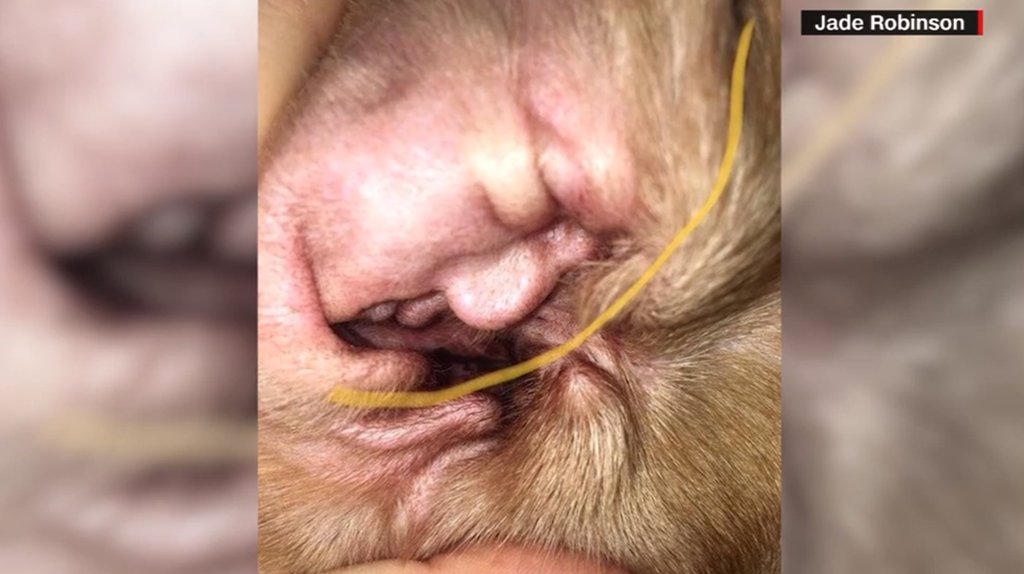 "I swear I looked and zoomed in and out at this photo over 20 times and never saw Donald Trump – it was my eagle-eyed friend who pointed it out," Robinson told the BBC.