Cubs Signing Yu Darvish to Massive Long-Term Contract
We've been waiting a long, long time for this, and it looks like Scott Boras' clients are still on the outside looking in.
All-Star starter Yu Darvish has found a new home, and he's going to the 2016 World Series champions.
BREAKING: Yu Darvish to #Cubs, six year-deal in $150M range, sources tell The Athletic. Pending physical.
Now THAT is the big-money deal the offseason has been looking for.
He's guaranteed $126 million, and the deal can reach $150 million based on incentives.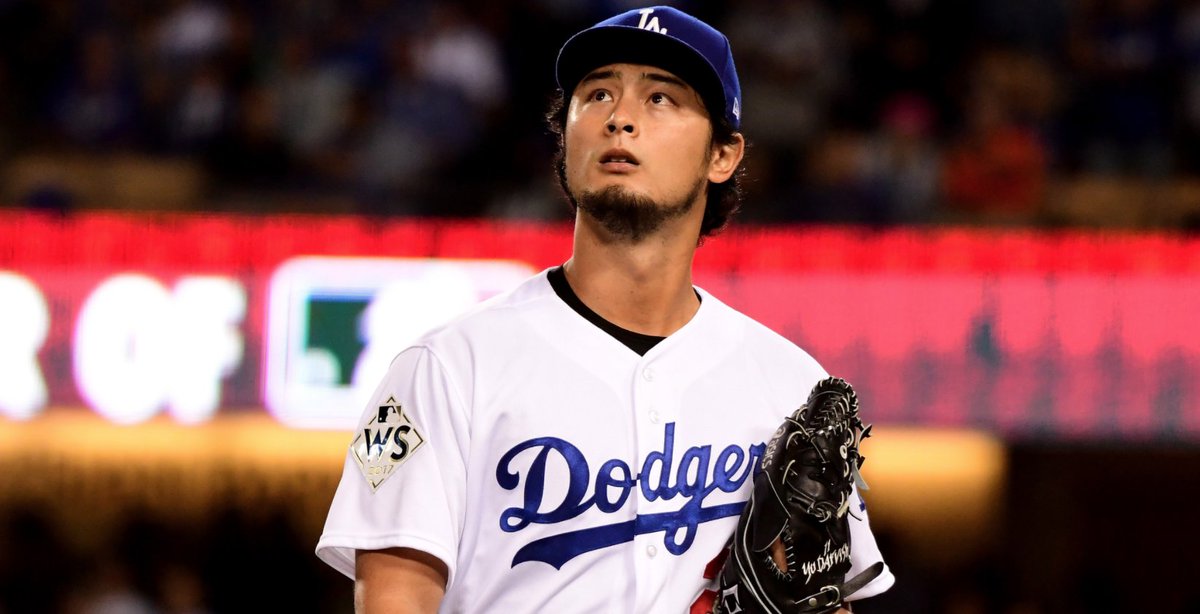 Breaking: Yu Darvish and the Cubs reportedly agree to a six-year, $126M deal, pending physical http://on.si.com/2EheuIS 
Darvish had reportedly been mulling multiple $100 million offers, and you'd have to guess this was one of the bigger ones. It also doesn't hurt that the Cubs are loaded, and give the right-hander a very good chance of capturing a World Series title.
The #Cubs get their man,
Yu Darvish, as expected. Signs 6-Year deal worth about $150 million per @Ken_Rosenthal
The Cubs starting rotation is now STACKED, with Jon Lester, Jose Quintana, Kyle Hendricks, Tyler Chatwood, and now Darvish. The Japanese hurler has been among the best in the league since his arrival, and he'll undoubtedly help the Cubs' rotation stay consistent.
Now, all eyes are on Jake Arrieta, who will probably be the next arm to sign after this enormous deal.
Even without Arrieta, Cubs fans are already gearing up to fly that W!